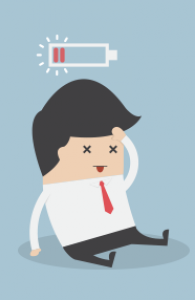 So far, we have discussed what a burn-out is, where it comes from, and how we can deal with our own perceptions of stress on a personal level. This part will be about what you as a manager can do to reduce the stress that is perceived at work, which can lead to burn-outs. With the help of many books I have read, this article will describe four areas of attention for a manager to help prevent burn outs in the team.
The first tips evolve around PAYING ATTENTION TO GOOD WORK AND ACKKNOWLEGDING IT. This is probably the most important one, because it is linked to self-esteem boosting the resilience of your team members. The higher self-esteem people have, the faster they can recover from difficulties and the more stretching targets they can handle.
One minute manager guru Ken Blanchard already described one minute praising as one of the key tasks of every manager (Blanchard, 1981). You go out for a unannounced walk around your troops, catch people doing something well, explain them what you see that you find well, and congratulate them with the good job he's done.
Within the Lean culture, a second opportunity to congratulate people on their good work is during Kamishibais, (or process confirmations). These are moments where you visit a specific meeting or department with the goal of learning about the process and finding the next improvement (Panneman, 2017).
To continue the connection with a Lean culture, you will need to know when your team has performed well to be able to congratulate them with good work. You can use the daily performance management meeting as the opportunity to congratulate your team. The performance boards used in these meetings contain daily KPI (Panneman, 2017), which means you will have the change to congratulate your team on a daily basis instead of having to wait for the monthly reports to come in.
The second topic that Schabraqc at al describe as part of the role of a good manager is MANAGING THE CONDITIONS in which your team members operate (schabraqc, 2005). This means both creating a positive working environment that facilitates your team to do well, as well as removing barriers for them that cause them stress.
In the words of Teresa Amabile, you should make work more meaningful for your team members (Amabile, 2011). Don't create meaningless work, by letting them do things for nothing. Make sure you promote the work and good ideas of your team members so that they feel that they have contributed.
Instead of creating more work, you should make work for your team more easy by solving problems for them. It should be about what you can do for your team members instead of what the team members can do for you (Panneman, 2017).
Finally, as a manager you can usually influence the place where your team members work, think 5S in the office, where safety standards, physical standards and virtual processes can influence the way your team feels equipped to do their job (Panneman, 2017).
The third category is COACHING AND ONE-ON-ONE DISCUSSIONS. This means that the manager should have regular one on one talks with his or her team members and when possible coach him or her on a specific topic. I personally believe these conversations should include the following four elements:
Supportive Element, in which you ask your team member on how he or she is doing, progressing and if there are concerns or problems that you as a manager can help support. The coaching questions listed in the coaching habit (Stanier, 2016) can help here. The first two questions - 'what's on your mind?' and 'and what else?' - are the perfect opening questions for a coaching conversation that gives your team member the opportunity to share what is most important for him or her on that moment.
Reporting Element, in which you discuss the progress of all tasks that are currently being worked on by your team member and how these tasks are progressing. One important part in this element is the prioritization of the list of tasks. You can use Stephen Coveys urgency versus importance matrix to discuss the current priorities, and reduce the number of tasks to discuss to a minimum (maybe even one? (Keller & Papasan, 2012). Nobody likes to spend half an hour going through a huge action list. That time can better be used in the other two elements.
Future Focus element, in which you discuss the long term ambition of the team member, and what you both can do in the coming months to make that future possible. This element may not need to be discussed every conversation you have with your team members, but depending on the current role and the future ambitions, talking about future possibilities and action planning to reach those ambitions have a positive impact on the individual.
Finally, the fourth area of intervention on organizational level is focused on TEAM WORK. As a manager of a team, you can not only influence the one on one relationship you have with your team members, but also the relationship your team members have with each other. This category is directly link to the breakdown of community reason for burn outs discussed in part one.
Organize team events to give team members the opportunity to meet each other in another setting than the daily routine. When team members get to know each other better personally, they can have more insight and respect for each other's character, which in turn tends to improve trust between team members (Lencioni, 2002).
Repeat the team's vision, goals and how you as a team are making them happen. This works on the 'resonating with goals and targets' cause of burn outs. By continuously having open discussions within the team about how people can use their strengths in achieving the team's targets, you improve both team work, and the individual's perception of contributing to something important.
Open communication is necessary to offer your team members the opportunity to speak up about a certain topic. One good tool to help people share their opinion with the group even when they do not feel safe enough to share them right away is with mentimeter.com, which includes an app.  You can ask a question on the screen and people can anonymously answer with either rankings, open answers, or key words, which then may open a discussion (Thanks Antoine :) ).
A Burn out is a nasty thing, and when you get one, there is not much you can do exempt for taking a long time off work, trying to find out what caused the burn out for you personally, and make the changes in your (work)life to prevent it from happening again. This series of articles discussed a couple of topics that you can do as an individual and as a manager, to prevent you or your team members to experience a burn out. By no means is this list meant to be a complete list, but it can help everyone think about changes that can be made today, before it is too late.
Continue to:
Getting Things Done - D.Allen (summary)
REFERENCES
Amabile, T., Kramer, S., 2011, The Progress Principle – Using small wins to Ignite Joy, Engangement and Creativity at work, Boston: Harvard Business Review Press (summary / order this book).
Blanchard, K., & Johnson, S., 1981, The One Minute Manager, New York: William Morrow and company Inc. (summary / order this book)
Covey, S. 1989, De zeven eigenschappen voor succes in je leven, Amsterdam: Business Contact. (summary / order this book)
Keller, G., Papasan, J., 2012, The One Thing – The Surprisingly Simple Truth Behind Extraordinairy Results. US: Rellek Publishing Partners
Lencioni, P., 2002, The Five Dysfunctions of a Team, San Fransisco: Jossee-Bass (summary / order this book)
Panneman, T, 2017, Lean Transformations - when and how to climb the four steps of Lean maturity, Maarssen (NL): panview. (summary / order this book)
Patterson, K., Grenny, J., McMillan, R., Switzler, A., 2012, Crucial Conversations – Tools for Talking When Stakes Are High, New York: McGraw Hill
Schabracq, M.J., Winnubst, J.A.M., Cooper, C.L., 2005,  The Handbook of Work and Health Psychology. New York: John Wiley & Sons, Ltd
Stanier, Michael Bunday. The Coaching Habit: Say Less, Ask More & Change the Way You Lead Forever . Toronto: Box of Crayons Press, 2016. (summary / order this book)